Tania's
Story
I went from thinking I was healthy… to a shock diagnosis of breast cancer. I turned this experience into my gift in life, as without it I would not be here motivating you, to try a new health journey.
I learned very quickly the power of food and mindset, and with the right balance miracles happen.
Hey there! I'm Tania,
A mum, a passionate health motivator and a wife, who lives for learning all there is to find about the holy grail to longevity, long life, growing older feeling and looking younger, and in the search for ULTIMATE HEALTH. I have been on my quest now for 6 years and have learned a ton especially from my training at the College of Naturopathic Medicine, an intensive 3-year course. I am now ready to share it with you. Before 2012 I thought, I truly thought, I was healthy. Even though I had many signs and recurring symptoms, I was ignoring them. Symptoms like hormones imbalances, mood swings, fatigue, stress, feeling of being constantly overwhelmed.
I had 2 amazing boys, they ran me ragged as I was also known as 'Frantic Tan" as I always do too much, taking on the world, a new job, the family, new country, being a supportive wife as my husband's career was taking off. I was working in a stressful family business from 1993 until 2007, in production and marketing of beautiful stainless steel kitchen wares, and proud to say that the colour on stainless steel – we invented that. It came from our factory in India first!
After that we started to travel the world, making a new home in several countries for the next 10 years of our lives.
Looking back I was always super keen on nutrition and what was healthy. I owned a juicer, it was used daily until it wore out and then it got relegated to the cupboard. I bought 5 copies of the Gillian McKeith book "You Are What You Eat" and gave 4 of them away to family and friends as I connected so much with this way of life. I followed it partially but not knowing then, I needed more training and help to stay on board with this new way of eating. So I drifted back to the usual western diet and lifestyle. Do you know what some functional medicine doctors call this western diet? They have coined it the diet designed by Al Kaieda, meaning that it's deadly. I did not know that before my diagnosis & treatment. The western diet is not only toxic but disease promoting. Ultimate Health is all about ensuring that this does not happen to us. A long, slow, very slow disease-promoting diet that boosts heart disease rates, cancer, diabetes, obesity, kidney disease and the list goes on.
But then I was diagnosed with the dreaded C. Cancer. Breast Cancer to be precise. I was in a fast lane of aggressive treatment that I now know was drastic and I could have taken more time. So I started to ask myself a question, that kept popping up in my now very conscious mind…..  
"Why Did I Wait to Get Sick?"
I'm pretty sure that most of us don't think about how we will die? Or even now in the present moment to we actually admit to ourselves that our health is off, or our weight is too high. We don't think of the repercussions of our lifestyle have on our future, how we will feel when we get older. Do we brush this all under the carpet as there are too many other things in life to stress about? Do we not think about these things because we think.. that won't happen to me? I think if I am honest that is how I was thinking.
When I found out my body was not in great health and had cancer. I went through what they call the 5 stages of loss –
First was DENIAL – this was not happening to me, there must be a mistake.
Then came the ANGER – but I am healthy, I am too young, I am not ready for this yet.
Then the BARGAINING – I will do anything to save my life, to save my breast, to survive, to live.
And finally, the DEPRESSION and this took longer to come out of – coming to terms with losing a part of me that is irreversible, seeing my mother in law dying of Lung cancer at the same time. Not knowing, feeling scared, alone, and powerless I thought over my disease.
ACCEPTANCE – Ok I get it, what do I need to do to stay healthy from now on?  "Why did I wait to get sick?" I asked myself at the end. This single sentence was and still is the motivating sentence that keeps me on the healthy path every single day.
A friend close to me at the time told me that I could do this without the invasive procedure that my doctor was telling me to have. She looked me in the eyes, her name was Amelia and her sole shines balance and beauty. She was helping me to come to terms with this shocking news with some Reiki treatments. The treatments were life-changing. A pivotal moment in my life that put me back in control and not the doctor or disease in control of me. When she looked me in the eye it was like a window opened up deep to my soul and she said "You can do this alone you know" I knew it deep in my heart that what she was saying was right. But I was stricken with fear and fear tactics that the doctors have to tell you at the time to get it out. I now know that the body's sole purpose is to survive and keep us alive. It became crystal clear to me that I needed to change my lifestyle, that moderation was not a good word to use (after all why have something in moderation that leads to another cancer diagnosis? or heart disease or dementia later in life or any other disease? I knew that I needed to get rest, de-stress, hydrate every day and let go of ruminating negative emotions.
For me, my doctors were saying EVASIVE surgery, and do not leave it longer than 30 days.
F…E….A….R is what it was. Do you know what FEAR stands for? False Evidence, Appearing, Real. It was not real and Amelia was right. I should have trusted my gut instinct and turned my life around with lifestyle changes and then gone back to the doctor to asses.
If you want to know more details on my treatment then scroll down to "my story with detail' to find out about my breast cancer road to discovery, learning, and surgery, and the aftermath of the procedure and how I am now 6 years on.
Raise your hand if you have ever had a relative or loved one die of a disease, an illness, or something other than natural causes.
Yes me too. My mum – Cushing Syndrome, Kidney Diseases brought on by the Diabetes that was never controlled, lumpectomy, parathyroid issues and the list goes on (wow hail to my mum for being so resilient – You can read her story here – JACKIE'S STORY, we saved her using the same principles that I was applying to myself after my treatment). My dad diabetes, My grandad lung cancer, My nan Alzheimers, my Aunty Alzheimers, my other Aunty brain haemorrhage, my mother's boyfriend lung cancer. My mother in law, lung cancer – she was a smoker, my father in law – diabetes-related pneumonia and these are just my immediate family.
That's a lot of sicknesses and it occurred to me that I do not want that to happen to me. "So what do I need to do?" I asked myself and that is when I started my 6 years long journey into the world of health, what we think is healthy but is far from it, what is actually healthy and we know it but don't do it, and what are the myths that people think are facts – this one is hugely damaging to us. So I began my quest for longevity and to live a disease free life. And the starting point was Juicing. No matter where I looked, juicing was the starting point. Juicing nowadays is known as Reboot, Cleanse, Detox, intermittent fasting, 5 / 2 (but that is just a small start to the healthy grail) water fasting and so on. No matter which disease you look at, or even for weight loss. We ALL have to start by wiping the slate clean. Getting the toxins out of the body and I explain this in great detail in my ULTIMATE HEALTH MASTERCLASS, which you can sign up for by clicking this LINK.
In order for the body to feel healthy and lose weight we first must take the toxins out, clean out the inside so that our outside can shine and glow. Literally, these are words the people will tell you when you do my Ultimate Health Reboot, that you are glowing, that your eyes sparkle, that you look so healthy.
So at the end of this nightmare journey, there is a silver lining. I call it a gift from a life-changing episode in life, the wake-up call….I am spreading the love by giving back and sharing all my findings, learning and now being a student at the College of Naturopathic Medicine. Covering Anatomical, Physiological and Pathological learnings and long with nutrition and alternative support remedies. The way that we look at the body is as a whole, the entire workings of the body and systems working together and looking for the root cause of ailments, symptoms, syndromes, infections and disease.
Here is me with my Family.
Husband Gregor, eldest son Maximilian, not far behind in age Benjamin and my dear Mum Jackie (her dutch name is Berendje, but I challenge you to pronounce that!)
10 Fun Facts & Passions About Me
My husband for his love and support and my 2 boys – thank you for all your patience with me in the learning period of my life, I truly am grateful.
My passion is health, longevity, no stress and fueling our body with nutrition, which includes juicing and regular juicing detoxes.
I love psychology. people, helping people and being with people.
I give back with supporting Breast Cancer and Counselling women going through Breast Cancer.
Dragon Boating Racing – I love love love being on the water and competing,
Running, Laughter Yoga! Going to the Gym with my dragon boating buddies – its huge encouragement to keep going when you are part of a group.
Did I say that I love my husband and 2 beautiful boys, all of which I am so incredibly proud of.  I just need to mention them again!
Studying Anatomy, Physiology, and Pathology (pathology being my passion – what the abnormalities are and how we can look to reverse them)
Swimming in cold water, taking cold showers & challenging myself to new crazy ways to bring on more health 🙂
Most valued saying or belief-
"Where there is a will there is a way and there is always a way!"

"If you truly believe…. it will happen, you will attract it into your life. The law of attraction."
QUALIFICATIONS
Certified Californian Hypnosis Institute of India (CHII) Integrated Modalities for Behavioural Resolutions
Certified CHII Master Hypnotist,
Certified CHII, Advanced Course in Integrated Hypnotic Modalities for Health Resolutions.
I also have specialist Certification in Hypnosis Motivation Institute (HMI) for Smoking, HMI Weight Management, HMI Sports Hypnosis, HMI Fears and Phobias, HMI Cancer and Hypnosis, HMI Relationship Therapy.
Certified Breast Cancer Foundation Counsellor
Certified Results Based Coach
Dr. Berg Trained Health Coach
Student at the College of Naturopathic Medicine – studying BioMedicine (Anatomy, Physiology, Pathology) and Naturopathic Nutrition
"Tania is a wonderful coach and mentor. She has helped to keep me be focused in times of stress. She has been a partner to bounce ideas off of and she has been a sounding board when it came to making tough decisions. Thanks Tania I really appreciate your skills and handwork in helping me with my business. "
Megan – Hong Kong
Megan Inglis
"Tania's coaching had provided me clarity in terms of my goals in life and how to go about to get them. I never actually given the opportunity to consider my life and my course of actions before I met the lovely Tania. She has the ability to calm my nervous and worrying tendencies, and helps me to keep things in order."
Fitri – Jakarta, Indonesia
Fitri Bintang Timur
"You made me feel confident enough to actually change a long-held belief that I don't like salads, which is particularly significant when you consider that since 19 years of age I was a vegetarian that didn't like vegetables! (On reflection I became a carbo- tearian ! ) "
Deana K – Singapore
Deana K
Got a health Question
Give me a call I love the help
My purpose is to help you to get healthy. Use my extensive knowledge about what is truly healthy to help you to find your Ultimate Health. Get in touch below. Your journey starts here!
Whats App Me on +447931932017
Arrange a free 15 Minute Consultation
Book Your Sessions with Tania
Coaching with Tania
If you need some extra help and support then try the coaching package with Tania. Tania has years of experience helping people with all sorts of issues and weight concerns. Tania's key area is motivation and guidance. Support is key to your success. Using the Ultimate Health formula, the sessions will be targeted, supported and motivating. 3 one hour sessions over 3 months or 6  30 minute sessions over 6 months with whats app support.
£75.00 per session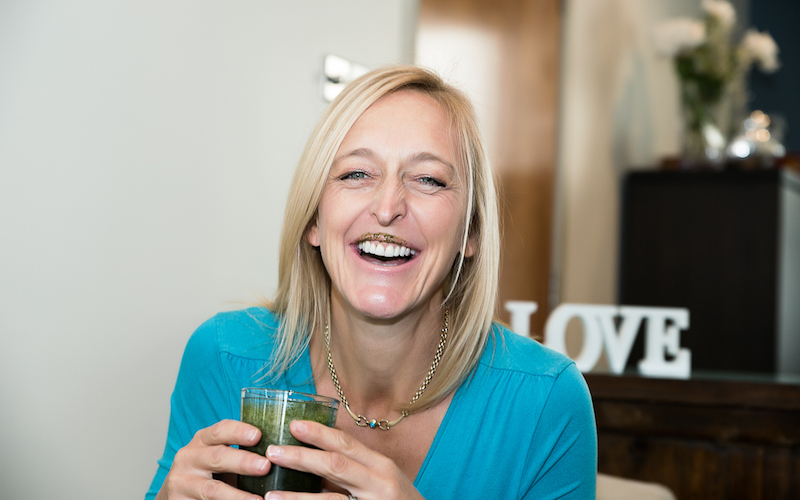 3 Session of Coaching with Tania
Let Tania coach & motivate you through any health issue or weight management requirement. If you are looking to heal from an illness, or regain your energy. Or if you want to gain or lose weight then Tania can guide you through. With 7 years helping poeple already, just head to the tesimonials to find out, how you can benefit from this coaching. One hour consultation to show you a "one clear path" to your Ultimate Health.
£225.00 includes year access to Ultimate Health and unlimited reboots