One amazingly simple fridge "cheat" sheet that you can download today that will 10x your energy levels when applied. Helping you to make the right food and drink choices from today.
Get the free training from Tania, on how to use it too! Just click on the link below to get started.
What is Ultimate Health?
Do you need help to keep you motivated to stay healthy, lose weight and feel great? Do you need a "done for you plan" that gives you the map before you enter the woods so to speak? This is my expert area and I have been motivating and helping people just like you to get started, REMOVE the foods that hold us back, REBOOT to restore our system back to great health, and RESET to stay on the healthy bandwagon. In the process your niggling symptoms will melt away, as well as any excess weight you may be wanting to get rid of. And the best thing is you keep it off!
We all need that little motivation now and then and with our community of Ultimate Healthier's we get to know and support each other. If you need motivation, some support, a guide and learning on what is ACTUALLY healthy according to science-based studies, then have a think about joining the Ultimate Health journey, to make the right choices for your ULTIMATE Health. It's all about how we can stay healthy, lose weight and feel great on a daily basis. This is not a diet……it's a lifestyle. 
Get Started Today and Try the January Reboot, click the link below.
Tania's Story
Hi, I'm Tania. I became obsessed with being healthy and staying healthy after I was diagnosed with Breast Cancer in 2012.
After treatment, I did all I could to spin my life around (like a 360-degree change) and do things differently. After all the treatment I knew my health was in my hands and it was down to me to stay healthy. I knew the phrase "everything in moderation" was not for me, as I felt it was the moderation of many things combined that dragged my health down. So I set about to find out what holds our health back and what boosts our energy and vitality. 6 years later and I now help people to get started to on their ULTIMATE Health journey. If you are looking for energy, vitality, feeling like life is full of vibrancy and lite. Then join us and start your incredible journey. There are so many benefits that I will share with you if you like before you get started so you can see if this is for you. If you are looking for great sleep, reducing daily stress, feeling like you are in control of your health and not the other way around, then this is for you. Whatever you want from your health whether it be a condition, weight loss, or a general reset of the system then this is the starting point where I can share the exact clear paths to get you started. If you are looking like me for longevity, ageing slower, feeling younger, staying healthy, losing weight and feeling great. Come join us as I fast track you through what I have learnt this past decade. This is the stuff the mainstream doesn't want you to know. Let me show you how easy it is to find & have your ULTIMATE HEALTH!
facebook.com/ultimatehealthprograms
instagram.com/ultimatehealthprograms
youtube.com/channel/UCuJffT-C54QNdl2trezwCiQ
Sarah, Eastbourne - UK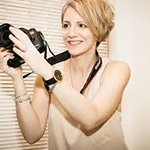 During the Program – "I've lost five pounds but wasn't in it for the weight loss to be fair. Rice diet is more for my blood sugar"
After the Program – "Thank you, Tania, I'm going to try and leave the coffee, fat, and meat but I might indulge in a cheeky glass of wine 🍷 sugars have been so so good have lost a little weight and down to 9st but it's the sugars which are the best result 😊"
Reason for joining – Type 1 Diabetic – October 2018
Elizabeth, Professional - Singapore
AFTER THE PROGRAM: "Hi Tania, I'm loving all the information provided. I watched 'How not to die' linked to Day 4 email. It was brilliant & a real validation of my decision in Jan to transition to a plant-based (vegan) lifestyle. I'm going to educate my children on this too. Your tip on freezing pre-cooked beans & pulses has made a huge difference to meal planning as we can now whip up a healthy & filling meal at short notice. Big thanks. Kind regards Elizabeth"
REASON FOR JOINING: Get Healthy & lose some weight
Carleen, Singapore Expat - USA
Aww thanks! I'm loving this! I feel like I could juice only for weeks, especially as your recipes are so good and there is so much variety of flavours!!, Carleen
Naida, Expat - Singapore
DURING THE PROGRAM – "Aww thanks! I'm loving this! I feel like I could juice only for weeks, especially as your recipes are so good and there is so much variety of flavuors!! 15/02/2017, 4:29 p.m, Naida"
REASON FOR JOINING: Weight loss and improving health
Diana, Red Roaster, Brighton - UK
DURING THE PROGRAM "I've lost a stone! I think it must be water! Never lost that much before in such a short space of time."
AFTER THE PROGRAM "Hi everyone thank you for all your support over the month. Happy to say that both symptoms and weight reduced. I will probably do the detox in Jan. All the best with your plant-based diets for the future. It will be hard work but together we will be strong 💪 x"
REASON FOR JOINING: To detox and lose some weight – October 2018

I want to....
DO YOU WANT TO LOSE WEIGHT & FEEL GREAT?
Hi, I am Tania, I will help you to lose up to 14lbs / 7kgs in 21 days or less, boost your energy & confidence to feel fit, younger and heathier, without giving up carbs or even going to the gym!"
For more information join me on my next webinar
I will show you how to be Healthier, Lose Weight & Feel Great
My signature solution teaches women how to wipe the slate clean by following a simple & easy to follow the formula of
REMOVE…….REBOOT……RESET
Ultimate Healther's like you come back to month after month to stay healthy.
My popular ULTIMATE Health Weekly emails sent every Saturday morning will notify you of the latest keep on top of the latest for your ULTIMATE health. I believe that our health is our best asset. I do the research so you don't have to. Save, time, and Stay Healthy, Lose Weight & Feel Great!
Blog, Recipes, Remedies & More….
Benefits of Ginger Apart from Gingers distinct taste, Here are some of the many benefits of GingerI have seen great patterns of behavioral change when I applied one simple, yet highly effective morning routine. This routine has helped me to reset my day from being...
read more