What is Ultimate Health?
Do you need help to keep you motivated to stay healthy, lose some weight and feel great? With "done for you plans", over 500 recipes and support community that is so motivating you keep coming back to join a reboot group. In other words, you get Ultimate Health. An online guided program that helps you to REMOVE the foods that hold you back, REBOOT to restore your system back to great health, and RESET to stay on the healthy bandwagon. To summarize…
This is not a diet……it's a lifestyle. 
10x Your Energy, Without Caffeine!
One amazingly simple fridge "cheat" sheet that you can download today that will, 10x your energy levels when applied. In addition to helping you make the right food & drink choices, it will also keep you on a healthy daily track. After that, you may want to take the next step…
Get the free training from Tania, on how to use it too! Just click on the link below to get started.
Hi, I'm Tania
I became obsessed with being healthy and staying healthy after I was diagnosed with Breast Cancer in 2012. Determined not to fall sick again, I started my journey to discovery to longevity and wellbeing. I have to share it with you, it's priceless…
The Real Truth About Health
For instance, did you know that what I learned is not what they teach you in the media, on TV or at your health practitioners? Firstly, I was shocked. Then I realized the truth was being held from us. Therefore, I want to share with you the REAL truth about what is actually healthy. Want to hear how I overcame this life-changing diagnosis and how I helped my Diabetic mother to overcome her health disease too…..More about Tania's Story
facebook.com/ultimatehealthprograms
instagram.com/ultimatehealthprograms
youtube.com/channel/UCuJffT-C54QNdl2trezwCiQ
Ultimate Health Mission
Ultimate Health was 3 years in the making. Starting with a search for longevity, growing older feeling younger, and staying healthy for life. Along the way, this journey balanced hormones eliminated the need for medications and gives back your energy. Feel 21 Again. You get all 6 years of this knowledge instantly in one easy to use program that not only work but change your life.
It's not a diet….. its a lifestyle….
Karen Puttock, Brighton, UK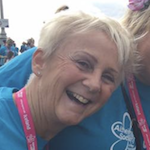 DURING THE PROGRAM "Not only have I more energy and no pain but my brain fog has gone. A few people at my local gym have asked if I have been away somewhere warm as my skin looks good and glowing. My sleep is better and I awake envigorated. I have now been 28 days without pain and fatigue. This has been a revelation as I was having pain and fatigue every day for the past 8 months or more."
AFTER THE PROGRAM "I feel wonderful. I have lost 14lbs in weight which was a bonus as I wanted to join the programme to improve my Fibromyalgia symptoms."
REASON FOR JOINING: To overcome fibromyalgia and regain energy
Elizabeth, Professional - Singapore
AFTER THE PROGRAM: "Hi Tania, I'm loving all the information provided. I watched 'How not to die' linked to Day 4 email. It was brilliant & a real validation of my decision in Jan to transition to a plant-based (vegan) lifestyle. I'm going to educate my children on this too. Your tip on freezing pre-cooked beans & pulses has made a huge difference to meal planning as we can now whip up a healthy & filling meal at short notice. Big thanks. Kind regards Elizabeth"
REASON FOR JOINING: Get Healthy & lose some weight
Sarah, Eastbourne - UK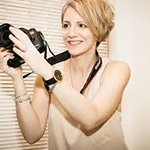 During the Program
–  "I've lost five pounds but wasn't in it for the weight loss to be fair. Rice diet is more for my blood sugar"
After the Program – "Thank you, Tania, I'm going to try and leave the coffee, fat, and meat but I might indulge in a cheeky glass of wine 🍷 sugars have been so so good have lost a little weight and down to 9st but it's the sugars which are the best result 😊"
Reason for joining – Type 1 Diabetic – October 2018
Carleen, Singapore Expat - USA
Aww thanks! I'm loving this! I feel like I could juice only for weeks, especially as your recipes are so good and there is so much variety of flavours!!,
Carleen
Naida, Expat - Singapore
DURING THE PROGRAM – "Aww thanks! I'm loving this! I feel like I could juice only for weeks, especially as your recipes are so good and there is so much variety of flavuors!! 15/02/2017, 4:29 p.m, Naida"
REASON FOR JOINING: Weight loss and improving health
Diana, Red Roaster, Brighton - UK
DURING THE PROGRAM "I've lost a stone! I think it must be water! Never lost that much before in such a short space of time."
AFTER THE PROGRAM "Hi everyone thank you for all your support over the month. Happy to say that both symptoms and weight reduced. I will probably do the detox in Jan. All the best with your plant-based diets for the future. It will be hard work but together we will be strong 💪 x"
REASON FOR JOINING: To detox and lose some weight – October 2018

The Ultimate Health Daily Guided Online Program Helps with....
Are You Ready For a New Health Journey?
Let me help & motivate you to lose weight  I will help you to lose up to 14lbs / 7kgs in 21 days or less, boost your energy & confidence to feel healthier, fitter and leaner than you have ever done before, without even giving up carbs or even going to the gym!"
My signature solution teaches you how to wipe the slate clean by following a simple & easy to follow the formula of
REMOVE…….REBOOT……RESET